From beginner to expert, Cool Sports Knoxville, home of the Icearium, offers great opportunities for all ice hockey players!
See all of our youth leagues below.
If you have any questions, contact our Hockey Director at (865) 218-4500 x223 or email at adulthockey@coolsportstn.com.
For a complete listing of our Fall 2020 Hockey Programs, view our program guide by clicking the button below.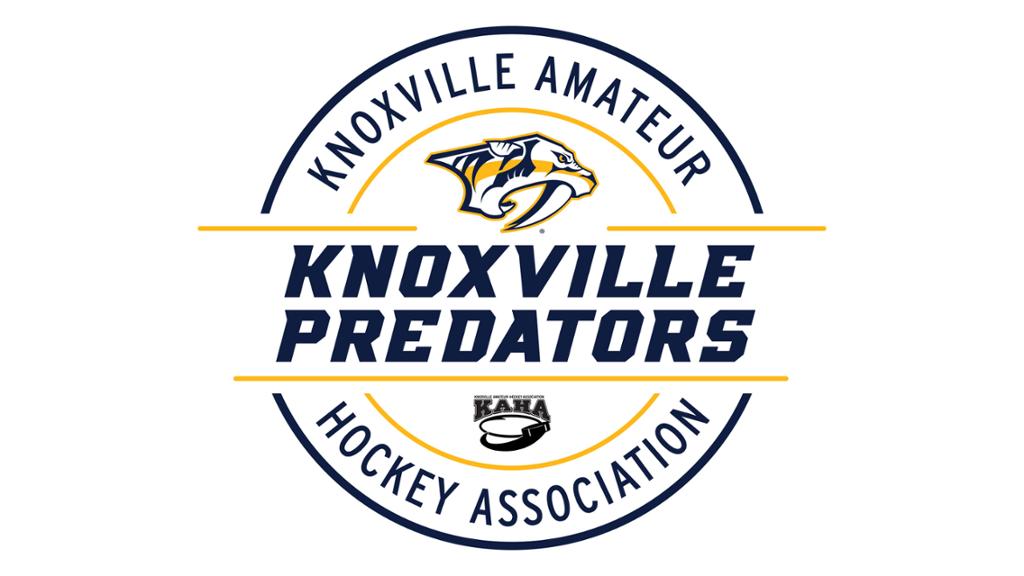 Little Preds (Ages 4 to 9)
Cool Sports is proud to partner with the NHL and the Nashville Predators for a youth hockey program for beginners ages 4 through 9.  The "Little Preds" program is the most easy, fun and affordable way to get your son or daughter started in hockey, without having to make a large financial investment.
Once a week, for 14 weeks, this program combines skating fundamentals, grass roots hockey development lessons, and tons of fun to help your little players find a love for the game!  For just $150.00, your child will receive an entire set of custom fit "Preds" hockey gear, a graduation pizza party with giveaway swag bags, a membership to the Predators Kids Club, a USA Hockey membership number valid for 1 year, and 14 weeks of instruction.  This program is a great value!  The total estimated value of everything listed above, if purchased separately, is almost $1000!
Please note: the dates for the program listed on the registration page are for the hockey practices only, the 8 week skating classes are run separately by Cool Sports prior to the hockey class but are included in the overall program price.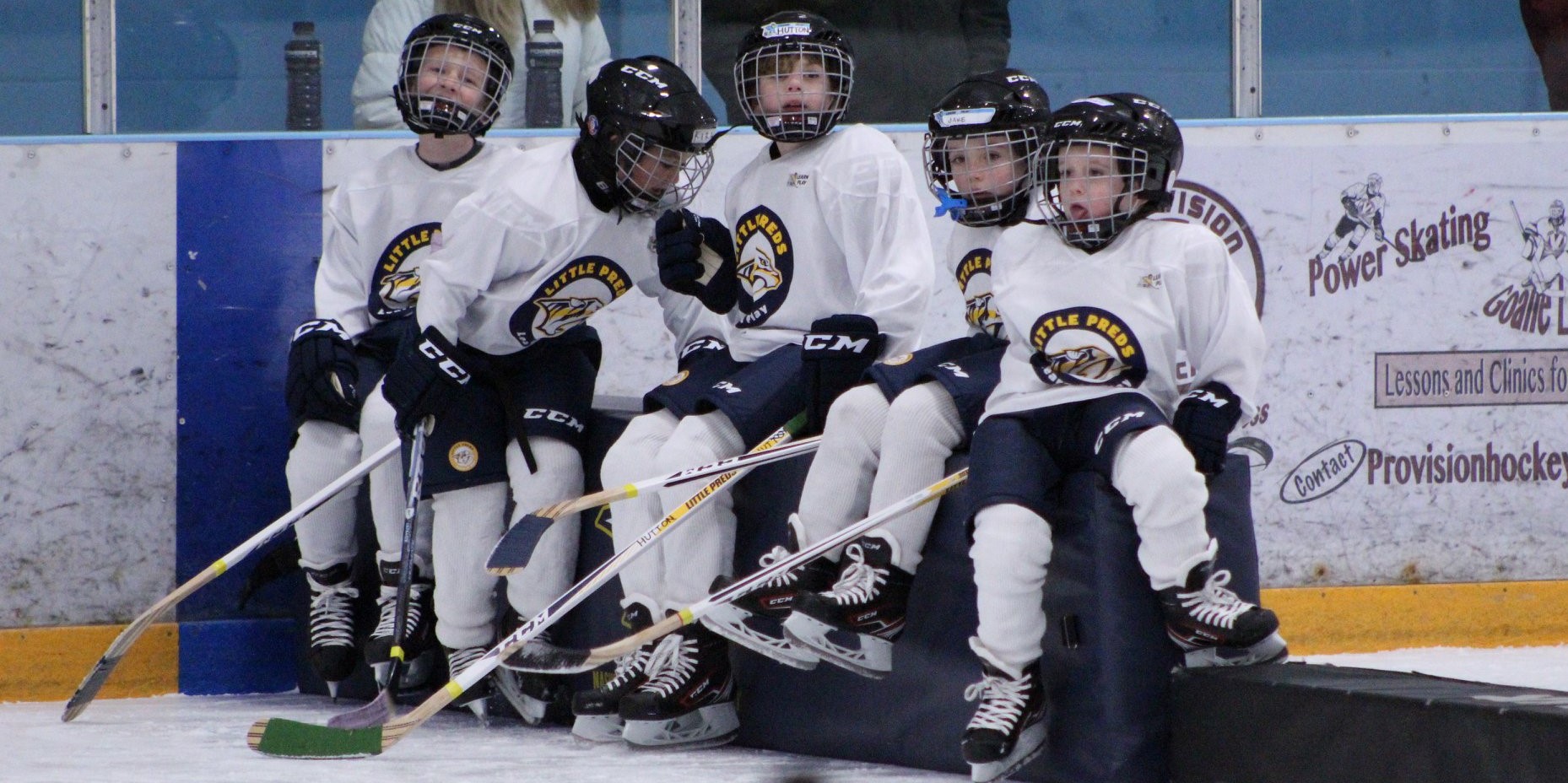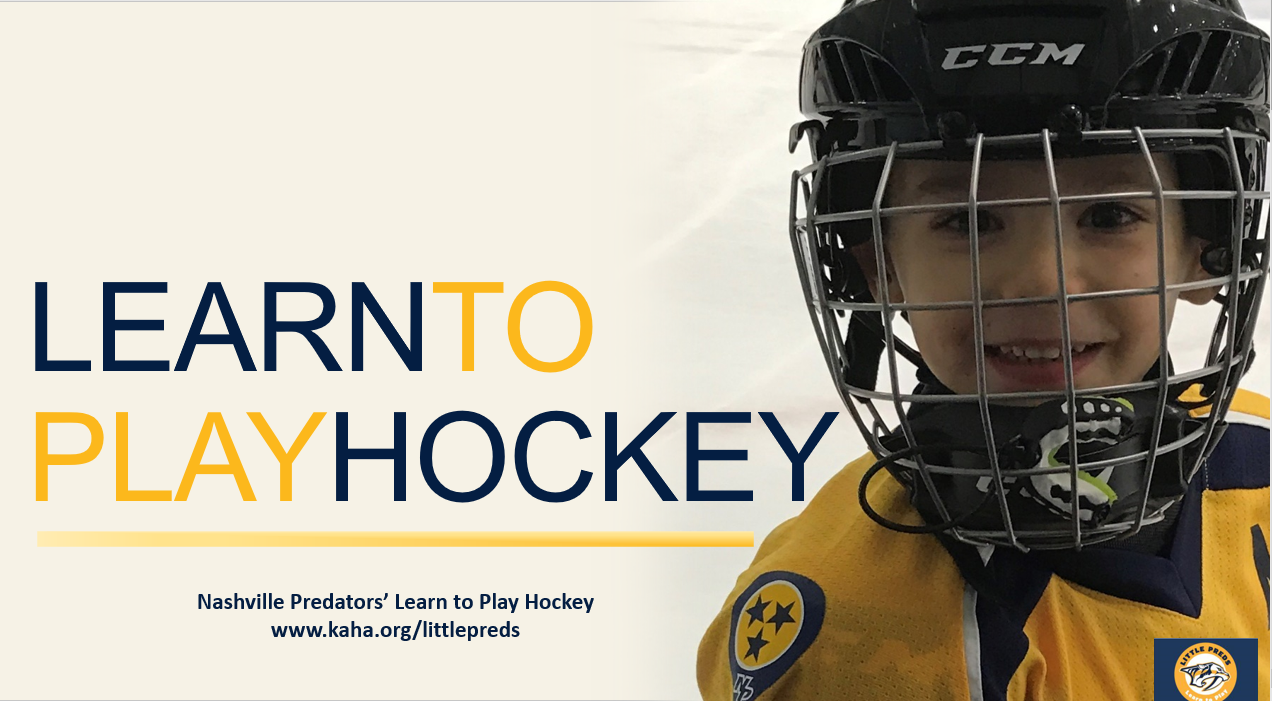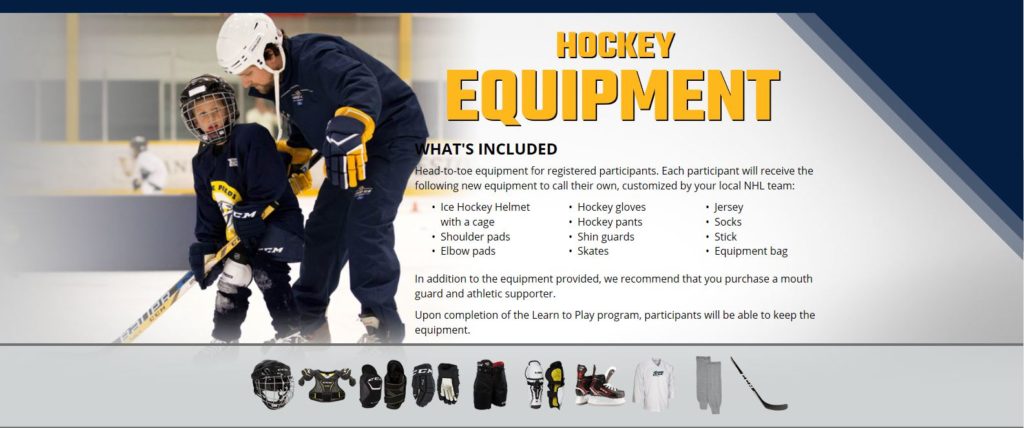 "Little Preds" Registration
Ready to join the Little Preds?  Click below for NHL Page for the Little Preds Learn to Play program!
PREDecessor – Learn to Play (Ages 4 to 14)

SUMMER DATES LIVE NOW!
PREDecessor is designed for boys and girls ages 4 to 14 years old who can skate on their own, while Learn-To-Play covers beginners through age 14.  Each 6-week session is just $99.00.  Participants may repeat PREDecessor multiple times if necessary.  These classes are perfect for Little Preds graduates who aren't quite ready for house league or simply older skaters who would like some more time and instructions.  Full hockey equipment is required; skate rental options are available if needed.
Your child must have some skating experience prior to joining this class. Cool Sports requires a  "Learn to Skate" class or Little Preds class as a prerequisite for joining if you have no prior experience in order to maximize development and enjoyment.
Cool Sports will accept new players into this program at any time on a drop-in basis numbers permitting also, please email us for details.
For more information please email our Hockey Director Mike Craigen at adulthockey@coolsportstn.com.
Program Dates: 5/16 – 6/22
Cost: $99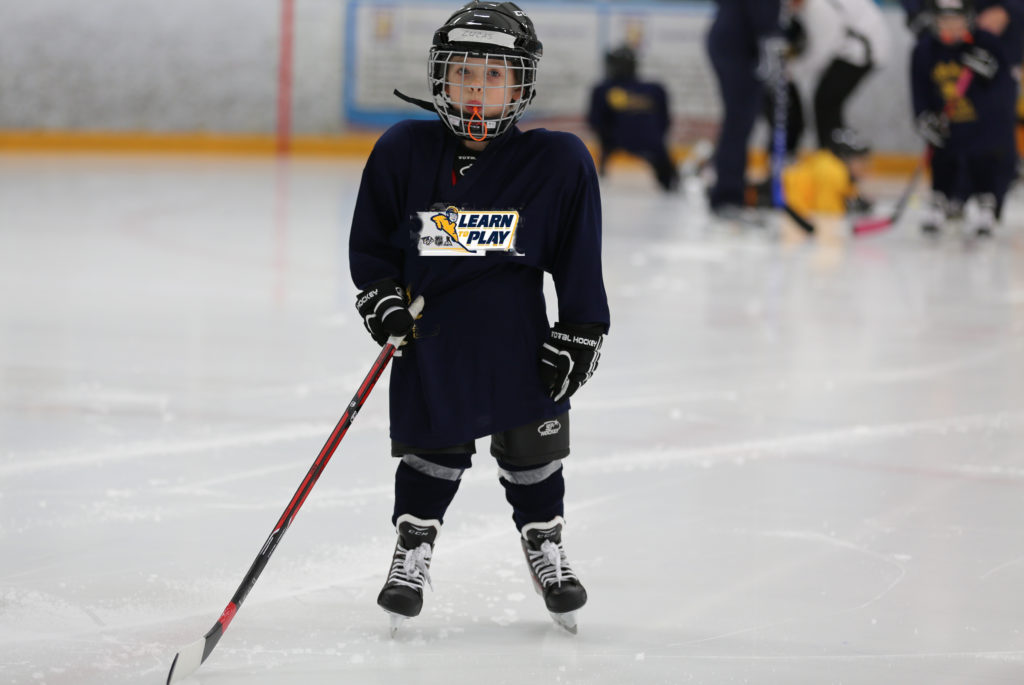 (8U) Mite
Our Mite house league program consists of two divisions. Intermediate Mite & Advanced Mite. Intermediate is designed for players 8 & under who have less than 2 years experience and Advanced is for players with 2 or more years. This program is run by Cool Sports and teams play as the "Knoxville Predators."
The spring season will begin on Wednesday, April 14th and run through until May 30th.
Weekly Practice Times: 5:40 PM Wednesday (intermediate) & 6:30 PM Wednesday (advanced)
Weekly Game Times: 1 PM Sunday (intermediate) & 2 PM Sunday (advanced)
 Cost: $250
You can register for either of our Winter Mite programs by clicking the button below.
All Mite games follow the USA hockey ADM model of "half-ice" competition to keep players engaged and increase development. To read more about USA hockey's "American Development Model" check out the following link: http://www.admkids.com/
All questions can be sent to our hockey director Mike Craigen at adulthockey@coolsportstn.com.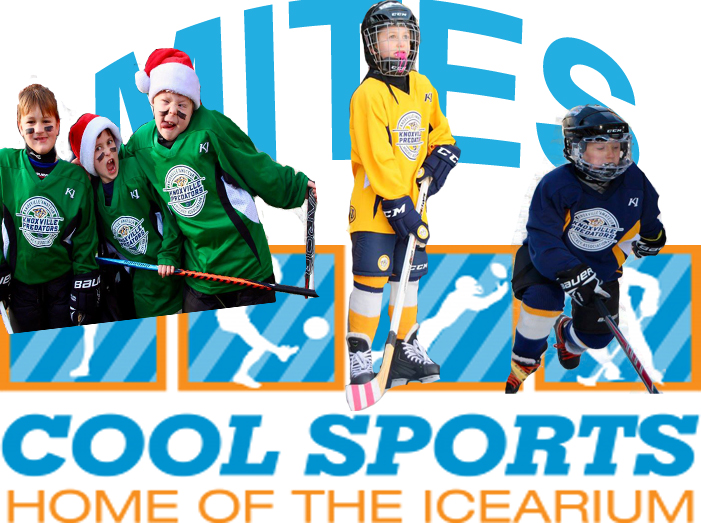 Mites Registration
Ready to join? Click the button below to register now!
(10U) Squirt
This spring, Cool Sports is offering a Squirt full ice Rec league. The league will consist of full ice games and weekly skill based practices. League begins Monday, April 12th and runs through until Saturday, May 29th.
Practices:  Tuesday @ 6:40 
Games: Saturday @ 12:40
Cost: $350 (payment plans available)
The USA Hockey suggested birth years for squirt in the 20-21 season are 2010-2011 and the entire age classification by birth year chart can be viewed here. 
If your child is new to hockey, exceptions can be made on a case by case basis to allow players to play down.
Squirts Registration
Ready to join? Click the button below to register now!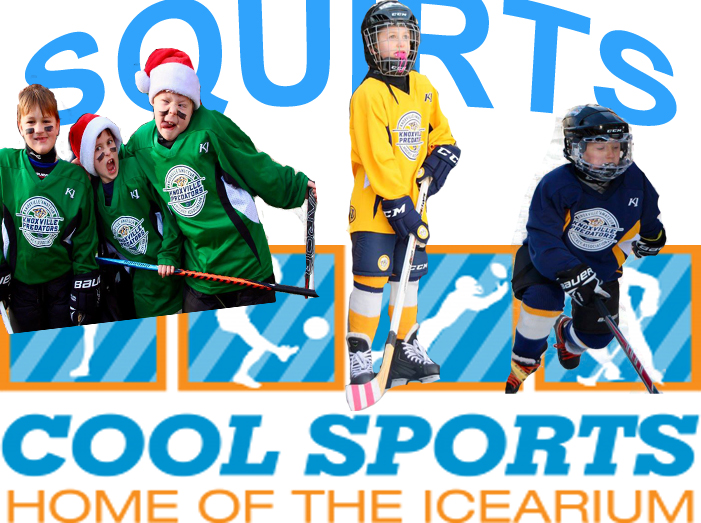 (12U/14U)  PeeWee / Bantam Rec League
The PeeWee/Bantam combined full-ice Rec League will include weekly skill based practices as well as team practices, along with weekend full ice games.
Practices: Monday @ 6:40 PM
Games: Saturday @ 1:40
Cost: $350 (payment plans available)
League begins on Monday 4/12/21 & ends on Saturday 5/29/21
Please note: this league will separate PeeWee and Bantam age groups if the numbers permit it.
PeeWee/Bantam Registration
Ready to join? Click the button below to register now!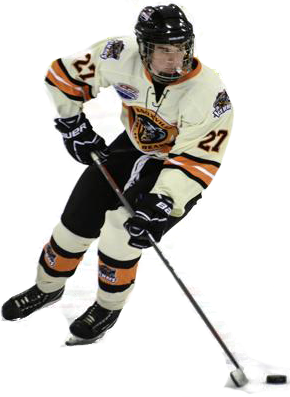 3 v 3 express spring league
This spring we're offering a fun and easy 3 v 3 express league for ages 7 up to PW/B. This league will run cross-ice and encourage unstructured, creative hockey for those looking for a little something different.
3 on 3 hockey is great for small area training, creative offensive ideas and always plenty of action.
Ages will be separated 7 through 10 year olds and then PW/B. Specific times and days below along with registration buttons.
Players will register as individuals and be placed on teams with a max of 8 players. This will be a no goalie league and pond hockey nets will be utilized along with cross ice games. Teams will play a minimum of three (3) 12:00 games per night.
Ages 7-10     Monday @ 5:40 PM
Ages PW/B    Tuesday @ 7:40 PM
Cost: $199  
League begins the week of April 12th/2021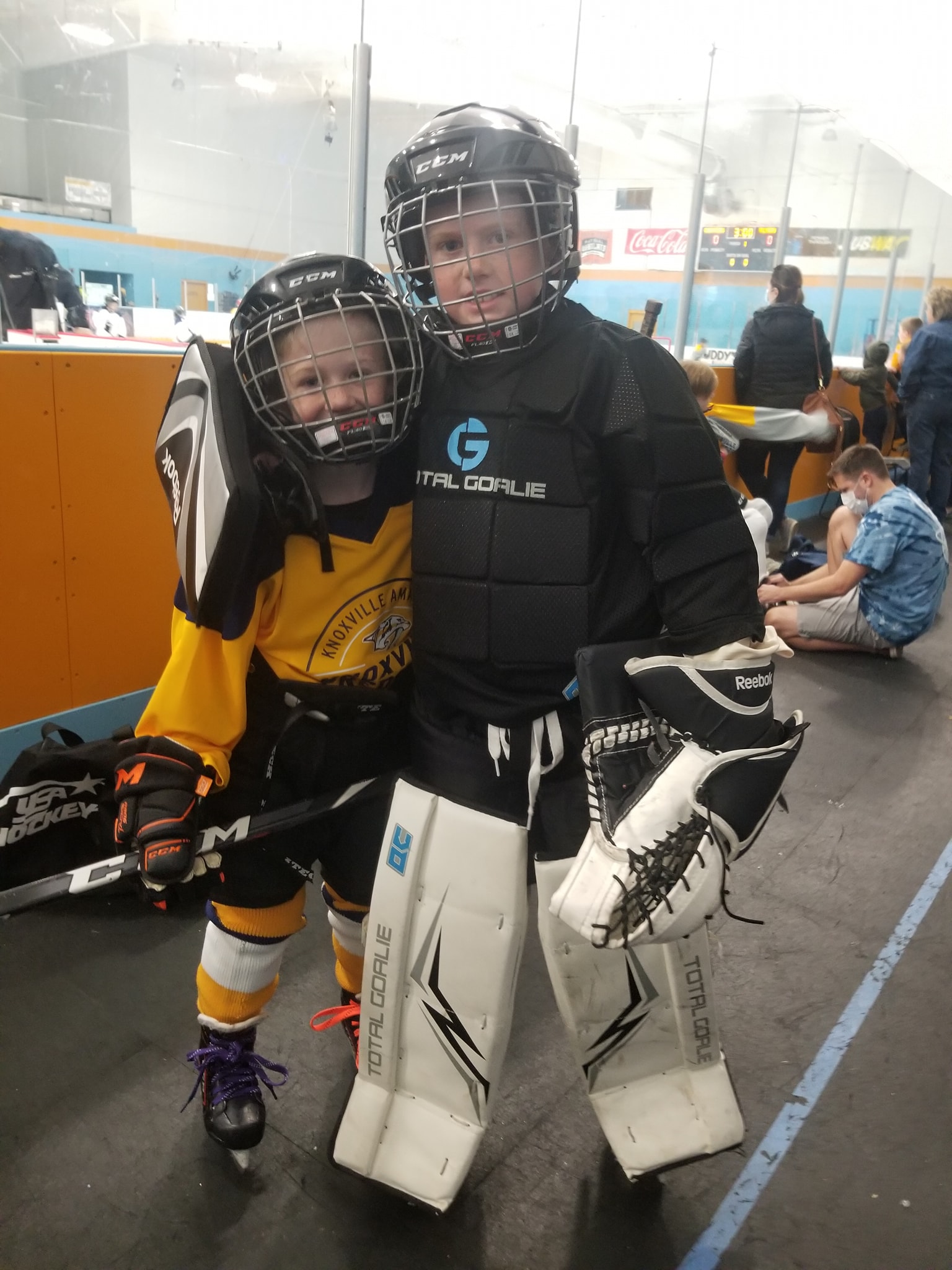 Knoxville High School Hockey League (KHHL)
The newly formed KHHL will return in September of 2021 for it's 2nd season back at Cool Sports. Details and registration will be available soon.
For more information contact our assistant hockey director Travis Gray at hockey@coolsportstn.com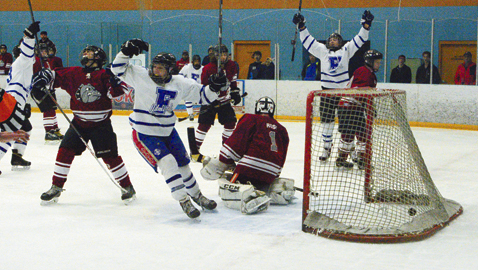 Your 2020-'21 Knoxville High School Hockey League (KHHL) teams!