(8U) Mite – WEEKNIGHT ONLY!
Our fall Mite house league program consists of two divisions. Intermediate Mite & Advanced Mite. Intermediate is designed for players 8 & under who have less than 2 years experience and Advanced is for players with 2 or more years. This program is run by Cool Sports and teams play as the "Knoxville Predators."
The summer season will begin on Wednesday, August 25th and run through until Wednesday, September 29th. 
Weekly Ice Times: 5:40 PM Wednesday  
This mite season will run once a week on Wednesdays and combine skill practices and games during the same on ice session.
 Cost: $200
You can register for either of our summer Mite programs by clicking the button below.
All Mite games follow the USA hockey ADM model of "half-ice" competition to keep players engaged and increase development. To read more about USA hockey's "American Development Model" check out the following link: http://www.admkids.com/
All questions can be sent to our hockey director Mike Craigen at mcraigen@coolsportstn.com.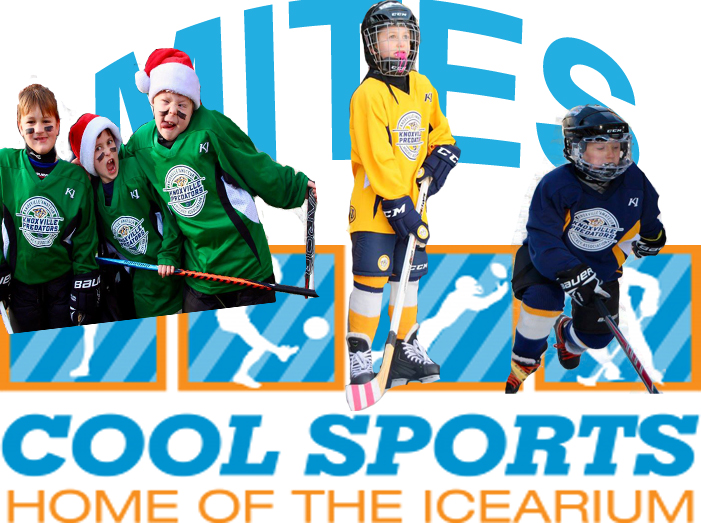 Mites Registration
Ready to join? Click the button below to register now!
 (10U) Squirt WEEKNIGHT ONLY
This fall, Cool Sports is offering a Squirt full ice Rec league. The league will consist of full ice games and weekly skill based practices during the same ice session. League begins Monday, August 16th and runs through until September 27th.  
ICETIMES:  Monday @ 5:40 PM 
Cost: $250
The USA Hockey suggested birth years for squirt in the 20-21 season are 2011-2012 and the entire age classification by birth year chart can be viewed here. 
If your child is new to hockey, exceptions can be made on a case by case basis to allow players to play down.
Squirts Registration
Ready to join? Click the button below to register now!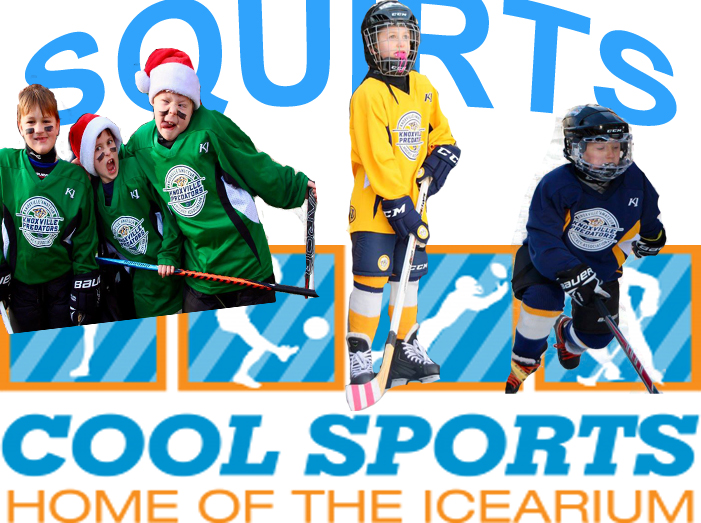 (12U/14U)  PeeWee / Bantam Rec League
The fall PeeWee/Bantam combined full-ice Rec League will include weekly skill based practices and full ice games on the same night of the week.
ICETIMES: Tuesday @ 6:40 PM
Cost: $275 (payment plans available)
League begins on Tuesday, August 17th and runs through until September 28th
Please note: this league will separate PeeWee and Bantam age groups if the numbers permit it.
PeeWee/Bantam Registration
Ready to join? Click the button below to register now!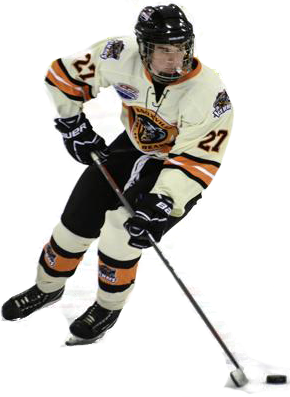 Knoxville High School Hockey League (KHHL)
The newly formed KHHL will return in September of 2021 for it's 2nd season back at Cool Sports. Details and registration will be available soon.
For more information contact our assistant hockey director Travis Gray at hockey@coolsportstn.com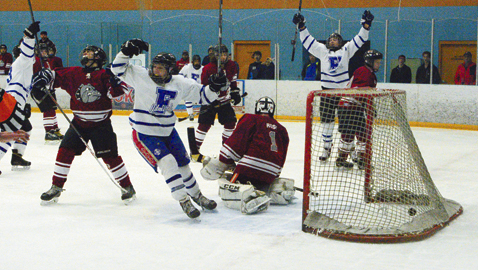 Your 2020-'21 Knoxville High School Hockey League (KHHL) teams!