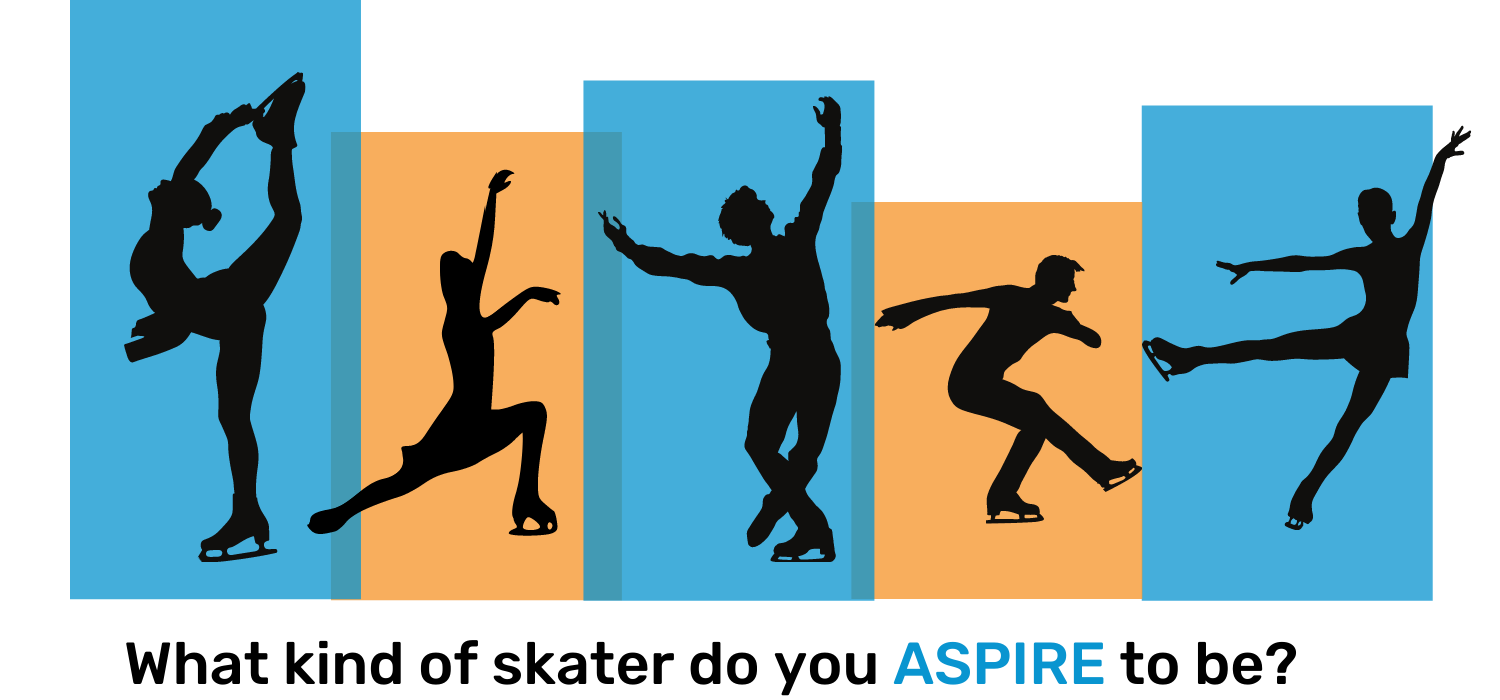 Aspire is coming to Cool Sports on June 22, 2021!
Get ready for something BIG! Something FUN! Something specifically for those skaters who are in Free Skate levels 1-6! Aspire, a U.S. Figure Skating program is coming to Cool Sports! The Aspire program teaches athletes the skills they need to make the most out of their figure skating journey.
Aspire Summer Session:
June 22nd – July 29th
$100 for 6-week session.
Tuesday 5:30-6:30pm Creative movement & Off ice
Saturday 11-12pm Jumps and spins
• Skaters practice two days per week for the duration of the 6 week Summer session.
• Tuesdays are focused on Creative movement and off-ice training. Saturdays are focused on Jumps and spins. This is a full ice program.
• Parent meetings are 20 -30 minutes on Tuesdays with a Q&A after. Parent meeting starts at 5:30pm with an appointed USFS Aspire Liaison.
• Skaters will be divided into two groups based on skill level.
ISI to Aspire Comparison
Coming to us from an ISI program? Keep in mind, the two programs do not match exactly, so this chart is only an approximate level to start. If you have questions, ask a coach. If you have passed ISI Freestyle 5, look into our Advanced Figure Skating options.
If you are in Basic Skills, check out our Learn to Skate program.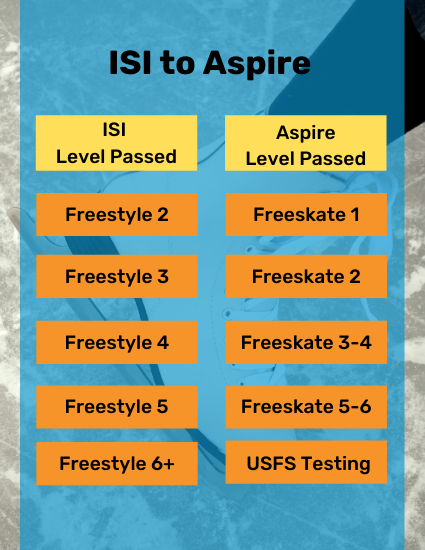 Cool Sports is a proud member of Learn to Skate USA, USA Hockey and I.S.I.!
Booster lessons are mini private lessons designed to give a "boost" with one-on-one instruction. These lessons are scheduled during public or freestyle sessions and lessons can be used to prepare for evaluations or to work on a maneuver that skaters may be struggling with. The lessons can also be used to learn new maneuvers or to get an idea of what private lessons are all about. You can speak to a coach of your choice directly to set up a lesson or contact our director to be paired with a coach.
15 minute private lessons will range $10 – $20
30 minute private lessons will range $20 – $40
Siblings receive $10 off each additional registration after one full-price registration.