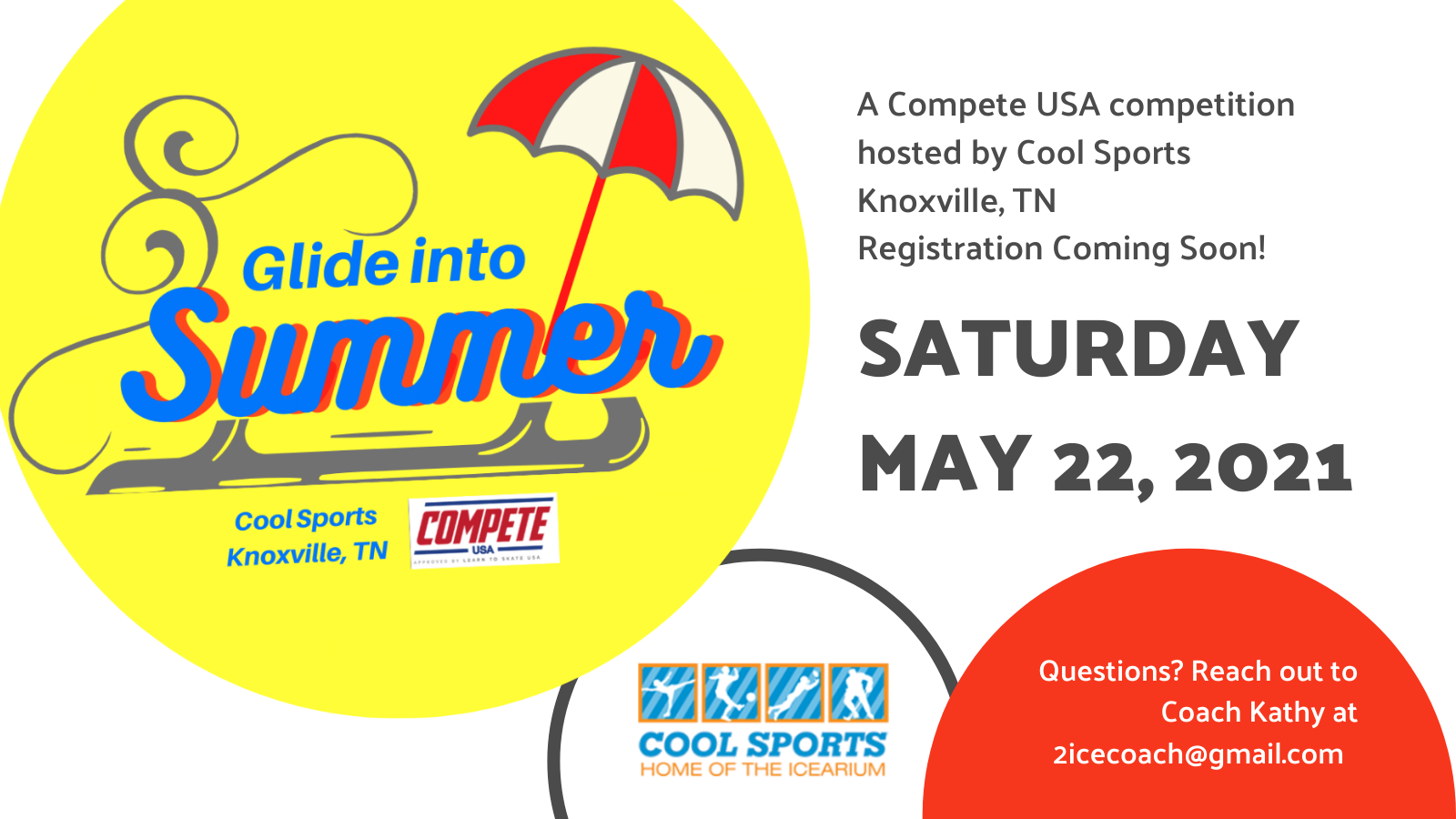 Join us on May 22, 2021 for Glide into Summer
 A Compete USA competition hosted by Cool Sports Skating Academy!
Compete solo, with a friend, or even in a small group. Beginners can compete too!
USFS levels include: Snowplow Sam, Basic 1-6, Free Skate 1-6, Beginner – Preliminary, Adult 1-6, Adult Pre-Bronze – Bronze
Do you skate ISI? You can also compete! Check out the level comparison charts on our Learn to Skate and Rising Stars pages. 
A registration link will be coming soon!

Questions? Reach out to Coach Kathy at 2icecoach@gmail.com
You can compete!
ALL skaters at Cool Sports can compete, whether you are a beginner or advanced! Skaters may choose to compete in a solo program to music, with a friend in a duet, or even in a small group. Like competing in a large group? Make sure to sign up for the next Theatre on Ice session!
 If you are interested in competing, a coach can help you guide you along the way, from creating a program to registering to compete.
Once you decide to compete, there are many options and locations available to you. We briefly go over some of the more popular series pathways for Cool Sports skaters below, and you can read more in-depth about these pathways at USFS Online.
Cool Sports is a proud member of Learn to Skate USA, USA Hockey and I.S.I.!