Cool Sports is an awesome place to have your lock-in, graduation, Christmas party, fundraisers or more!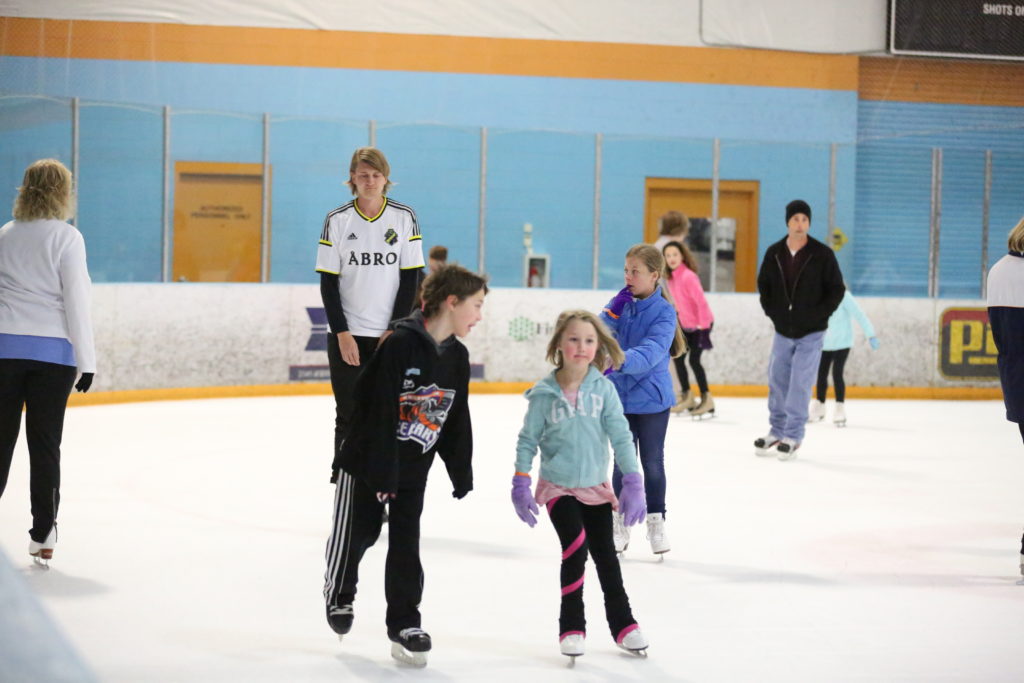 Cool Sports Home of the ICEARIUM first opened their doors in December of 2002 originally as an ice facility known as the "ICEARIUM". Then in March of 2007 they opened a new side of Cool Sports, a 40,000 square foot addition which houses two indoor turf fields. With approximately 90,000 square feet of recreational fun, Cool Sports has become East Tennessee's total sports destination. The facility offers ice skating, soccer, and flag football programs, public ice skating times, birthday parties, summer day camps, holiday events, and private rentals. It has become a great place for families, businesses, and friends to come together!
If you're looking for a venue to use that will provide a climate controlled environment with a sports atmosphere, Cool Sports Knoxville is the place for you.
Learn more about our facilities…
Ice Surface
Our NHL sized ice surface is 200'x85′. It is surrounded by a state of the art board system which includes bench areas, penalty boxes, and a scoring box. There is plenty of stadium seating around the ice to watch all of the actions. There are also four locker rooms for our teams. Our ice surface is home to all of our Figure Skating clubs, Youth Hockey, Knoxville High School Hockey, Adult Hockey, and University of Tennessee hockey. We also hold public skating for anyone to participate.
We have a specialized climate control system (cooling and dehumidification) so our sporting activities can always be enjoyed in a comfortable environment and our ice surface is top quality — no matter what outside weather conditions are. So come on in and have a real cool time at the Icearium.Our electric Zamboni™ ensures the ice will stay smooth and safe while maintaining healthy air inside the ice rink expanse. Zamboni™ has been making ice resurfacing machines for over 60 years and the electric version has become very popular with indoor rinks.
Large Indoor Turf Surface
Our large indoor surface is an impressive 180×80 surface fully surrounded by a typical hockey style board and glass system with bench areas, penalty boxes, and a scorer's table. Along with the ice court, we also cover the field in FieldTurf which offers a natural feel while playing turf sports. When covered in turf, our field is always busy with Indoor Soccer and Flag Football.
Small Indoor Turf Surface
Our second indoor turf field is 135'x65′ covered in a synthetic turf. The field is fully surrounded by 8′ glass boards that offers a true indoor style of play. This field is the host of our youth soccer program along with various other sports that come train on our field.