Youth Rec. Program
8-Week Coed Program for ages 3-10
Come and join Joanna Steinmetz (Turf Sports Director) and the Youth Soccer Program as we introduce soccer to children in a fun and exciting environment! Our missions is to offer a unique, and safe, venue for all children to learn and enjoy the game of soccer.  Our recreational program is designed to be instructional and educational for both children and parents!
Fall Session
August 24-October 15, 2020 (8 weeks)
Registration deadline is August 17, 2020
Cost: $90.00
Winter 1 Session
October 19-December 17, 2020 (8 weeks)
**NO CLASSES THE WEEK OF NOVEMBER 23 DUE TO THANKSGIVING**
Registration Deadline: October 12, 2020
Cost: $90.00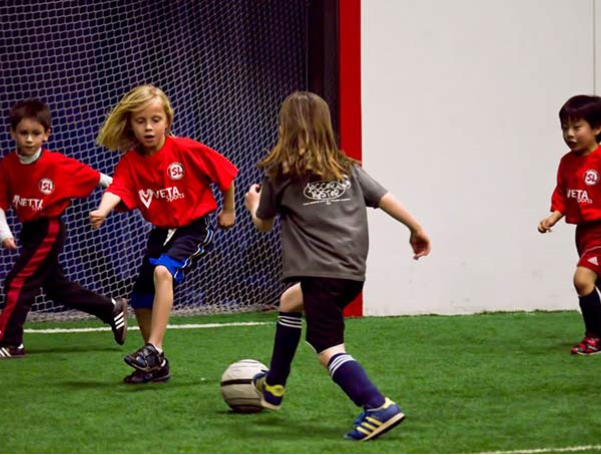 U4 Age Division
Group 1: Thursday 5:45-6:30pm
Group 2: Wednesday 5:45-6:30pm
U5/U6 Age Division

Group 1: Tuesday 4:45-5:45pm
Group 2: Tuesday 5:50-6:50pm
U7/U8 Age Division
Group 1: Monday 5:40-6:40pm
Group 2: Thursday 6:40-7:40pm
U9/U10 Age Division
Group 1: Monday 6:45-7:45pm
Registration
Registration is available online by clicking the button below!  You must first create an online account (or login if you already have one), add your child/children to the account, then you may register for a class. 
Contact Joanna Steinmetz, Turf Sports Director, with any questions at (865) 218-4500 ext. 232, or at
turf@coolsportstn.com