Our C2 league is designed for advanced beginners over the age of 18 and is split into two divisions based on strength of team and players.
The "Hardin Valley" Division (5 teams) and the "Farragut" Division (7 teams) with "HV" being our more advanced of the two. Our next "C2" season is scheduled to begin in January of 2020 and if you'd like to play please contact our players committee to be placed on a team immediately.
Congrats to D5, our Hardin Valley Division Champions for the 2019 Fall Season – that's 4 championships in a row for this group!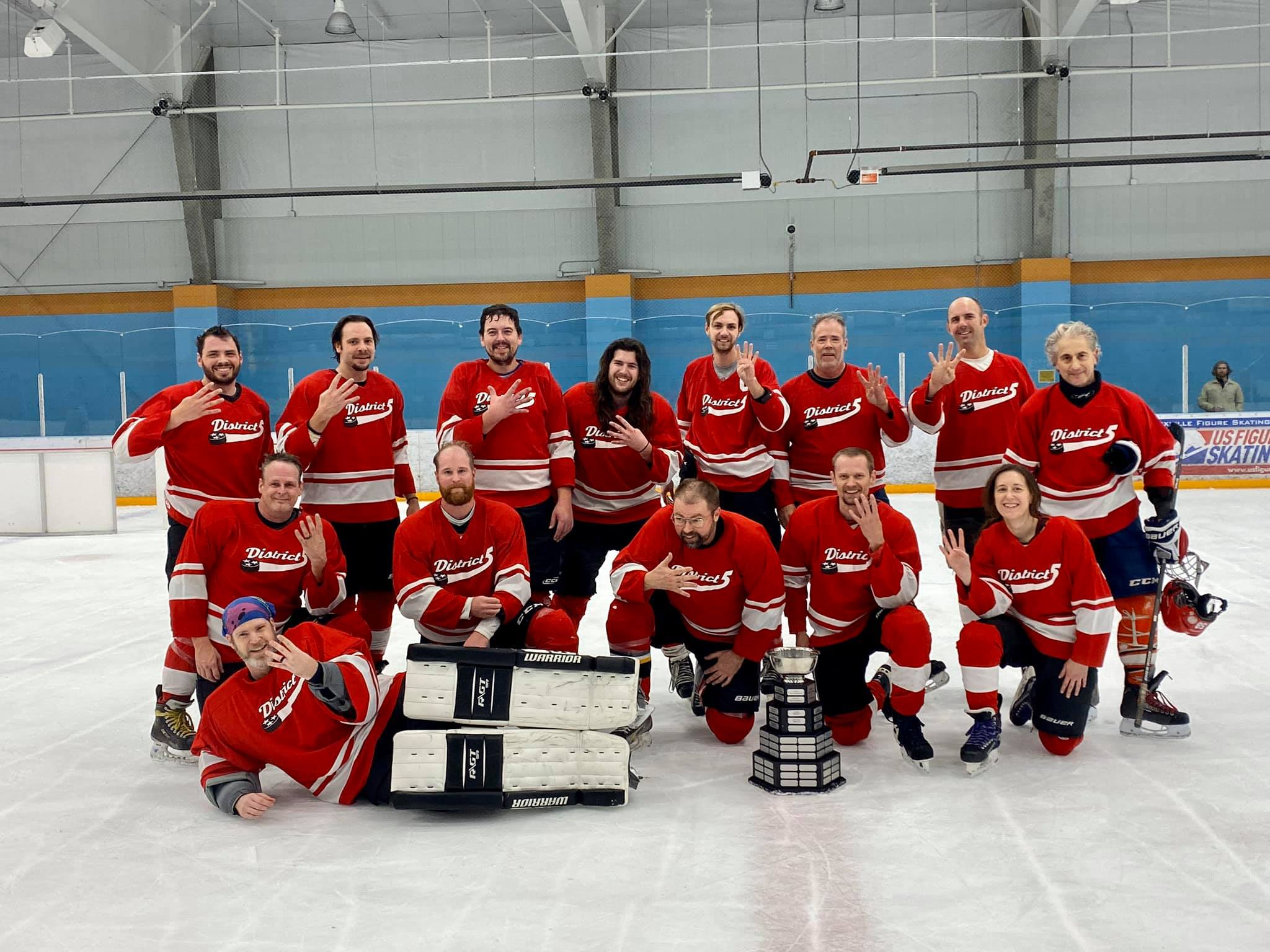 And to our Farragut Division Champs – The Buzzards! (that's NOT 4 in a row for this motley crew.)